Opportunities at Handyman Hub
We are looking to welcome professional, quality, independent craftsmen, remodellers and installers to our team!
Benefits
We are a home for experienced craftsmen looking to do what they love, make a good living and enjoy life.
Super Flexible Scheduling
You set your schedule and we will make it work.  No weekends unless you choose. Work when you want. Work as much as you want.
Work Close to Home
That means less time driving and less gas money.
Work Year-round and Mostly Indoors
Most of our repairs and remodeling work is inside our customers' homes. We try to avoid the heat and the snow.
Be Respected for the Talents You Possess
You have spent years becoming a professional and you deserve the respect that goes with the experience.
Evenings and Weekends Belong to You
You will not have to do take-offs, scheduling, returning calls, setting appointments, or going on appointments.
"I like working with Handyman Hub because I get to remain independent and still work with a team. The money is good and I stay as busy as I want."
Jeff T, Craftsman
"I have been with Handyman Hub since they opened about in 2012. I always have work when I want it and I can do my own thing as well. I would recommend checking out Handyman Hub."
Jim W, Craftsman
"Handyman Hub is an essential addition to my company. Whether I am trying to fill in a couple days of work or an entire season, Handyman Hub keeps me covered. The office staff always keeps me up to date on our scheduled work and takes out all the hassle of scheduling appointments, bringing in new clients and making sure I get paid on time at the agreed upon price. And we get most of the jobs we bid."
John C, JC Homes
"I have been with Handyman Hub for many years. I am done with scheduling crews, appointments, and worrying about where my next project comes from. I spend my time working and making money, Handyman Hub takes care of everything else. This is an ideal situation for an independent contractor looking to fill up their schedules."
Terry W, Craftsman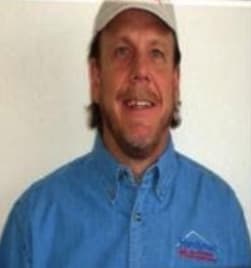 "I have been with Handyman Hub for years and really enjoy our association. They help keep me organized and busy. The office does all my follow-up calls which saves me a lot of "phone tag" time and lost jobs. They are professional and organized. This is, hands down, the best company I have ever worked for. If you are looking for a long-term company relationship I recommend you check out Handyman Hub."
Glenn D, Craftsman
"Handyman Hub keeps my pipeline full. I usually have work scheduled out months in advance and they take care of all the office stuff, which I was not good at anyway. I highly recommend Handyman Hub."
Simon W, Craftsman